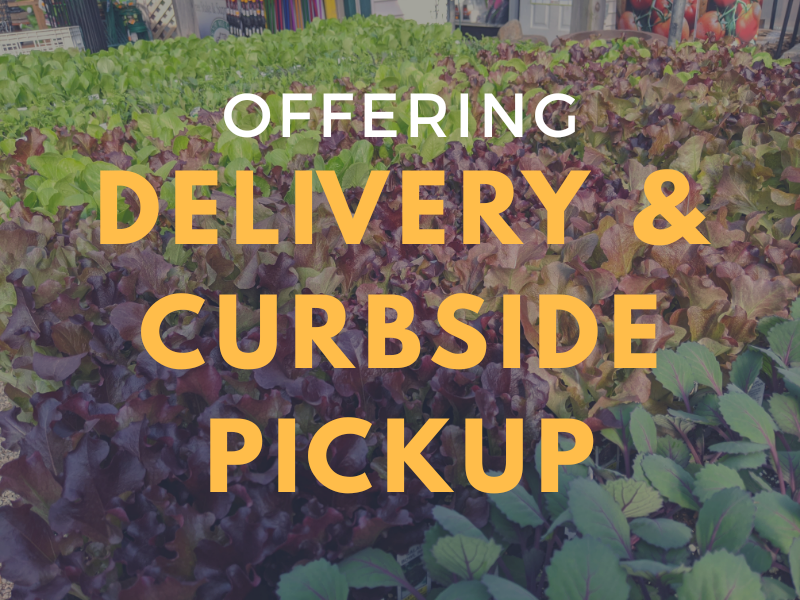 Many of you stuck at home have reached out to see if we are still open, given NJ's recent mandate. Right now, we are considered a home improvement center and therefore an 'essential business'.
While open, we want to do the best we can at keeping everyone healthy — from our customers to our employees — so going forward, we will be operating with 'no contact' procedures.
We are offering delivery of all of our products (bagged & bulk materials, plants, hard goods, etc.). We'll deliver Monday – Friday from 9 a.m. – 5 p.m. Just give us a call to place your order at 973-425-0088.
For those who would like to visit in-person, please call ahead (973-425-0088) to place your order for curbside pickup in our parking lot. Pay via credit card and we will arrange a time for pickup. Open your tailgate or doors and we'll load everything in for you (if you wish).
You are free to walk around the property to select trees, shrubs, plants, etc. but we will not approach you to help unless you ask. We will keep a safe distance while doing so. We ask that you please do not enter the building. We will have outside registers accepting no-touch credit card purchases including Tap to Pay, Chip, Apple Pay and Google Pay.
We will try to do walkthrough videos on
Instagram 
and possibly YouTube to highlight what we have available so please be sure to follow us there if you do not already. We are working on generating availability lists of trees, shrubs, perennials, annuals, and all of our hard goods so stay tuned.
Please bear with us as we try to figure out the best way to handle everything. We are doing the best we can to continue to deliver great product and excellent customer service in these difficult circumstances.
We thank you for your continuing support.
Stay well,
Dan, Thomas, & Tom Gallo