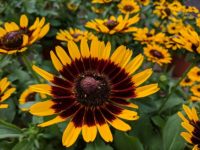 See the latest arrivals and other recent happenings at Country Mile Gardens through our Instagram feed!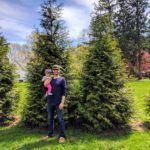 Evergreen Privacy Screens
Don't let another winter pass where you can see into your neighbors house!  The fall is a great time to plant with less watering required and a longer period of root development than spring!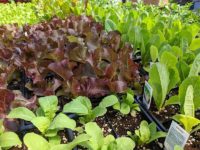 Cool Season vegetables are here.  Huge selection including lettuces, arugula, spinach, kale, bok choi, kale, cabbage, broccoli, swiss chard, beets, parsley, and more!
The Country Mile Gardens Difference
Established in 1977, Country Mile Gardens is truly a one-stop garden center. We are a family-owned and run establishment dedicated to helping our neighbors achieve gardening success. With an educated workforce of horticulturalists, biologists, and plant enthusiasts, we have a great team ready to help with just about any problem. We also do landscape consultations, design, delivery and professional installation of all of our plant material. We pride ourselves on providing high-quality plant material at great prices.
In addition to a great team of employees, we carry annuals, house plants, perennials, herbs, vegetables, shrubs, flowering trees, shade trees, evergreen trees, as well as all the fertilizers and controls to keep your garden healthy and happy. We also carry koi, goldfish, and all pond essentials. Bulk deliveries include mulch, topsoil, stone and mushroom compost. Stop in today and let us show you what you've been missing.
Read what our customers have to say about us!
"I love shopping at Country Mile. They have beautiful flowers and plants and are very willing to talk to you about how to best take care of your plant."
"Wonderful selection of a wide variety of plants, even in late June. This was my first time there, and I'll definitely start there next year."
"Good looking plant at reasonable prices. Pretty convenient location coming off of the 287 as well. They have a nice fat cat as well."
"Great place to shop for flowers and plants- knowledgeable staff – wide selection – unique species – tons of deer resistant plants"
"This is one of the best nurseries I've ever been to! Fantastic selection and quality of plants!"
"It's a great place. A very helpful horticulturist works here and he is very helpful"
"The best all around garden center in Morris County. The best quality plants, help and service! Love that place!"
"Everybody at Country Mile Gardens is so knowledgeable about their plants & products it makes it easy for someone like me, who lacks a green thumb, shop there! Thank you for taking the stress out of my weekend projects!"
"Great experience ordering firewood from these guys. Delivered on top, and dropped it off with no hassles or worries. Easy ordering system and the price was very fair. They were even kind enough to throw in a special gift for us. It was our first time using them and will be using them again in the future."